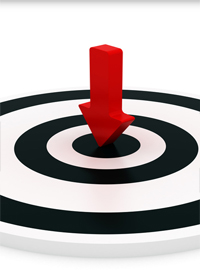 The clear correlation between America's persisting malaise and its deteriorating economic freedom is right in front of our nose.
This week, The Wall Street Journal and the Heritage Foundation released their annual Index of Economic Freedom.
Alarmingly, the United States has regressed for a fifth consecutive year.
Using a 0 – 100 scale, the Index cumulatively measures four categories: respect for rule of law, limited government, regulatory efficiency and open markets. In turn, the Index has established for 19 years the clear statistical correlation between economic freedom and human prosperity.
To illustrate, per capita wealth in the five freest nations (Hong Kong, Singapore, Australia, New Zealand and Switzerland) is $44,024 annually. In comparison, wealth in the five most repressed nations for which data exists (Cuba, Zimbabwe, Venezuela, Eritrea and Burma) is just $5,163 per capita annually. Nations enjoying higher economic freedom also outperform their more repressed counterparts in terms of health care, education, environmental quality, poverty reduction and overall well-being.
Now think back over the past five years here in America. Over that period, has our well-being increased or decreased?
According to polls, the answer is unequivocally negative. As just one example, Rasmussen Reports shows the number of people responding that the nation is on the "right track" hasn't even come within even 9% of those responding that we're on the "wrong track" since January 2009. Inaugural weekend for a reelected President should be a time of optimism, but right now the measure stands at just 36% positive versus a disturbing 57% negative.
Meanwhile, our economy stagnates amidst a recovery that's hardly a "recovery" at all.
Over the past 60 years, the United States has experienced 11 recessions and 11 recoveries. The most recent recession ended all the way back in June 2009, but this marks the most sluggish of them all. In January 2009, unemployment stood at 7.8%. Today, it remains at 7.8%.
Unfortunately, the situation is even worse than that number suggests. Four years ago, our labor participation rate (the percentage of American adults actually working) stood at 65.5%. Today, after four years of "recovery," we've declined to 63.6%. Also four years ago, 134,379,000 Americans were employed. Today, despite a population 15 million higher, 134,021,000 are employed.
Food stamp enrollment has skyrocketed from 32 million in January 2009 to 48 million today, and median household income has declined from $51,190 to $50,054. America had never witnessed a trillion-dollar budget deficit, but now we've suffered four in a row under Barack Obama. Economic growth also remains lethargic, with GDP increases far below what we've come to expect following a recession. Growth for 2012 averaged just 2.1% according to the latest federal data, as compared to 7.75% growth in 1983 following a recession of similar magnitude.
Making matters worse, the U.S. regression is dragging the rest of the world down with it. America traditionally served as a beacon of liberty. Today, however, Heritage Foundation Center for International Trade and Economics Director Terry Miller regretfully observes that the opposite is true:
"It is no exaggeration to blame the recent slowdown in economic liberalization around the world on the lack of U.S. leadership. Trade flows – the engine of world growth – have declined as the U.S. economy has stagnated. Protectionism threatens consumers with higher costs and restrictions in supply. Ill-conceived banking regulations such as Dodd-Frank law generate uncertainty and anxiety. And investment freedom declines in the face of higher costs and new legal and tax liabilities such as those introduced by ObamaCare. These misguided U.S. policies hurt Americans first, but others feel the harm as well."
Oddly, a majority of European nations chastened by big-government experience actually improved to their highest economic freedom scores ever in this year's Index. Under President Obama, however, we continue down a path that Europe is gradually abandoning. Alongside Ireland, the U.S. is the only industrialized nation to have regressed for five years in a row.
George Orwell once noted that, "To see what is in front of one's nose needs a constant struggle." Today, his observation captures the nature of America's current torpor. The clear correlation between America's persisting malaise and its deteriorating economic freedom is right in front of our nose.
Yet too many inexplicably still struggle to recognize it.