The Center for Individual Freedom last week ran a full-page print advertisement in The Weekly Standard and Washington Examiner urging Congress to "Get to Work" on passing business tax reform.
"With a 35% business tax rate - the highest among the OECD nations - U.S. businesses of all sizes are suffering," the ad reads. "Global companies have left the U.S. Small businesses are being forced to close due to regulatory & tax burdens. America is falling behind."
The ad goes on to stress that the tax code is in urgent need of fixing and urges Congress to "Get to Work!"
You can view the ad below, or download it by clicking here.
---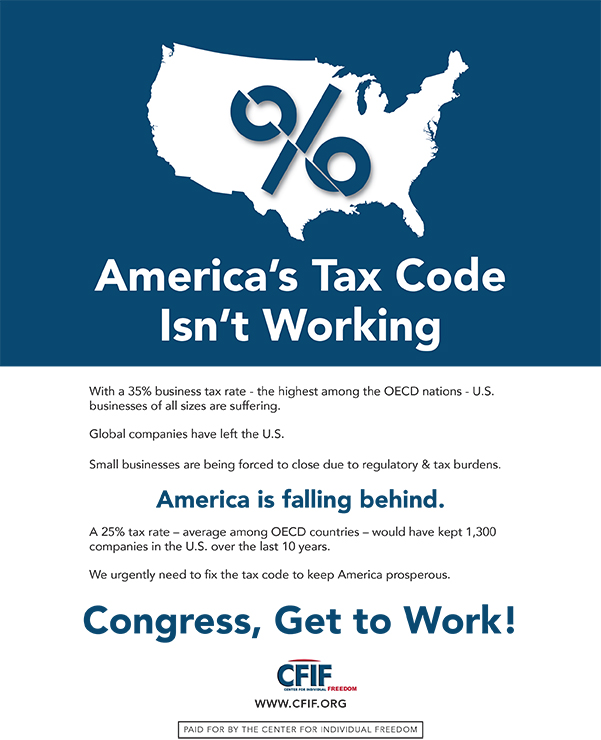 ---