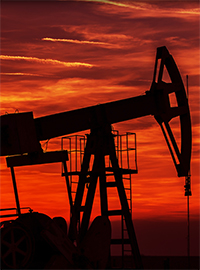 [I]t isn't simply that government tends to bungle anything that it touches. Occasionally, it somehow manages to achieve the exact opposite of its intended result.
In Gallup's latest annual survey of what Americans consider the most pressing problem facing the nation, "government" leapt several places since last year to top the list.
That probably shouldn't surprise anyone, considering the Biden Administration's relentless effort to increase government intrusion into every aspect of Americans' lives. The more familiar we become with government, the less we like it.
It's not by accident, after all, that among Ronald Reagan's most enduring witticisms is, "The nine most terrifying words in the English language are, 'I'm from the government and I'm here to help.'"
Recent events, however, have added an amusing new twist.
Namely, it isn't simply that government tends to bungle anything that it touches. Occasionally, it somehow manages to achieve the exact opposite of its intended result.
For context, recall that throughout Joe Biden's 2020 presidential campaign, he constantly promised to end fossil fuels and forcibly transition the nation to carbon-free energy. "I guarantee you we're going to end fossil fuels," he assured one young climate activist at a New Hampshire event in September 2019. Biden also explicitly promised to ban fracking and pipelines, and insulted energy sector workers who would lose their jobs under his agenda by arrogantly lecturing that they should "learn how to program, for God's sake!" In the two years since taking office, he has waged an unprecedented campaign to suffocate the U.S. energy sector. As a result, U.S. oil production remains well below its pre-pandemic levels.
In the face of that all-out assault against petroleum producers, however, Exxon just announced a new record $55.7 billion profit in 2022, easily exceeding its fourteen-year-old record of $45 billion. "ExxonMobil earned nearly $56 billion in profit in 2022," National Public Radio (NPR) lamented, "setting an annual record not just for itself but for any U.S. or European oil giant."
Just two years ago, Exxon was staggering and climate alarmists couldn't have been happier. As The New York Times reported at the time, "In the worst year for the company in four decades, Exxon said it lost $22.4 billion in 2020, compared with a profit of $14.3 billion in 2019."
Something else makes Exxon's new profit record especially amusing in terms of schadenfreude toward the climate alarm industrial complex. In recent years, traditional fossil fuel giants like BP and Shell caved to the activist crowd and shifted resources toward alternative energy. Exxon, however, resisted that pressure. "We leaned in when others leaned out," Exxon CEO Darren Woods said after announcing its 2022 earnings, "bucking conventional wisdom." Adding insult to climate extremist injury, Mr. Woods noted that, "We are underinvesting as an industry in this space."
For swimming against the climate alarmist tide, Exxon and its shareholders reaped their just reward.
In contrast, BP and Shell have paid the price for bowing to the climate activists:
The companies may have found it hard to ignore the message from stock markets that investors prefer oil companies to stick to their knitting. U.S.-based Chevron and ExxonMobil are investing very little in the energy transition relative to their European counterparts, but their shares trade at 11 times and 10 times their projected earnings, respectively. BP and Shell are on much lower multiples of around six times – a wider gap than historically… BP is targeting returns on investment of 15% to 20% for fossil fuel projects, compared with around 15% for bioenergy and 6% to 8% for renewable energy like solar and wind.
Apparently BP was only willing to sacrifice so much real-world profit to placate the climate activist gods, however. This week, it announced that it plans to dramatically scale back its high-profile green energy transition:
BP PLC said it would slow its shift to lower-carbon energy, increasing spending on the oil-and-gas production that helped push the company to record profit last year. BP joined its peers on both sides of the Atlantic in capitalizing on soaring energy prices in the fourth quarter, and the company's strategic shift highlighted how fossil fuels continue to be the profit drivers for the industry's biggest players.
"At the end of the day, we're responding to what society wants," Chief Executive Bernard Looney said on Tuesday… BP's London-listed shares gained 8% on Tuesday's trading. Under Mr. Looney, who took over as CEO of the company three years ago, BP embarked on one of the industry's most ambitious pivots away from fossil fuels and toward renewable energy sources.
Better a late conversion than never, although that may offer little comfort to BP shareholders.
In any event, after two years the Biden Administration's policies have punished American consumers with high gas prices, while creating shortage conditions that brought record profits for the oil companies he targeted. With a job performance like that, it's no wonder that Americans now consider government itself our greatest problem.