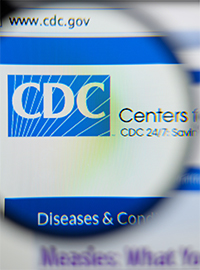 Nonetheless, the lopsided disparity between defensive gun use and criminal gun use further obliterates the assumptions underlying the gun control movement.
Firearms are used for defensive purposes between 500,000 and 3 million times every single year in the United States.
In comparison, firearms were used to commit violent crime 300,000 times as of 2008.
So objectively and rationally, gun prohibitions are a good idea, right?
If your reflexive reaction to reading that data is that it must rely upon exaggerated estimates by pro-Second Amendment activists, guess again. The source of that data is none other than a study commissioned by the Center for Disease Control (CDC) following an instruction from President Barack Obama in January 2013 "to research the causes and prevention of gun violence."
In other words, even accepting the minimum estimate of defensive gun uses in the U.S. each year from a source hardly inclined toward Second Amendment advocacy, that number still dwarfs the number of instances in which guns are used to commit violent crime. "Almost all national survey estimates indicate that defensive gun uses by victims are at least as common as offensive uses by criminals," the report summarized.
That had to come as a shock to Obama and CDC officials, and the inconvenient conclusions surely explain its lack of mainstream media focus.
And now, we learn that the 2013 CDC report wasn't an isolated result.
Recently, Florida State University researcher Gary Kleck uncovered CDC estimates conducted in 1996, 1997 and 1998. And as reported in Reason magazine, those estimates confirmed Kleck's own research determining that firearms are used for defensive purposes approximately 2.5 million times per year, unbeknownst by the public:
The CDC essentially confirmed Kleck's results. But Kleck didn't know about that until now, because the CDC never reported what it found. Kleck's new paper - "What Do CDC's Surveys Say About the Frequency of Defensive Gun Uses?" - finds that the agency had asked about DGUs in its Behavioral Risk Factor Surveillance System in 1996, 1997, and 1998. Those polls, Kleck writes, "are high-quality telephone surveys of enormous probability samples of U.S. adults, asking about a wide range of health-related topics. Those that addressed DGUs asked more people about this topic than any other surveys conducted before or since... The final adjusted prevalence of 1.24% therefore implies that in an average year during 1996-1998, 2.46 million U.S. adults used a gun for self-defense.
Not that a disparity one way or the other would be determinative regarding the Second Amendment, which protects the natural, individual right to keep and bear arms regardless of statistical estimates.
Nonetheless, the lopsided disparity between defensive gun use and criminal gun use further obliterates the assumptions underlying the gun control movement. Namely, that prohibition or even confiscation of firearms would slash violent crime. The reality as established by the CDC data above is that it would more often prevent defensive gun use than violent crime.
One need only examine global gun possession and violent crime data to confirm that reality.
The worldwide average murder rate across all nations stands at approximately 11 per 100,000 people. The U.S., which claims the world's highest gun possession rate and obviously protects that right via the Second Amendment, falls far below that average at approximately 4 per 100,000.
While gun control advocates elevate European nations as some sort of gun-banning, violence-free utopia, their murder rates actually stand fairly close to the U.S. at 2 or 3 per 100,000.
And notably, Switzerland claims the world's second-highest gun possession rate, yet suffers an extremely low murder rate.
Meanwhile, nations that follow domestic gun controllers' prohibitionist and even confiscatory agenda actually suffer murder rates far above the worldwide average. For instance, gun-banning Mexico suffers a murder rate of approximately 24 per 100,000. Similarly, Brazil endures a murder rate of 26 per 100,000, and Russia stands at 14 per 100,000.
Accordingly, even completely repealing the Second Amendment and prohibiting gun possession wouldn't translate to a miniscule murder rate, as global experience shows.
And as the federal government's own data spanning two decades show, doing so would prevent law-abiding citizens from protecting themselves, other people or property far more often than it would prevent crime.
When even the CDC acting at the direction of Barack Obama reaches that conclusion, the truth becomes inescapable.