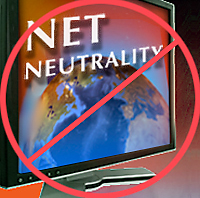 As Internet use continues to increase, service providers must maintain their freedom to innovate and invest in order to avoid gridlock. Net Neutrality would prevent that.
Politics isn't the only means by which we can defend freedom and thwart the Obama Agenda.
This week, we received an encouraging reminder of that fact. In its much-anticipated Comcast v. Federal Communications Commission decision, the United States Court of Appeals for the District of Columbia Circuit ruled unanimously that Obama's FCC does not possess authority to regulate Internet providers' network management practices through so-called "Net Neutrality."
In plain English, the Court stopped Obama's FCC from overregulating Internet access in the same way that his administration seeks to overregulate the airwaves via the "Fairness Doctrine" and to overregulate the health sector via ObamaCare.
"Net Neutrality," for those still unfamiliar, is the Orwellian term for the "public interest" movement to make the federal government non-neutral in regulating Internet service. Instead of a free and open Internet sector in which competing service providers remain flexible to manage ever-increasing Internet traffic, Net Neutrality would force network providers to treat all Internet traffic the same. In other words, bandwidth hogs that consume inordinate capacity and degrade Internet service for everyone else must be treated no differently than more urgent traffic such as emergency health data.
As Internet use continues to increase, service providers must maintain their freedom to innovate and invest in order to avoid gridlock. Net Neutrality would prevent that.
Never mind that the Internet has managed to remain open without the need for stifling Net Neutrality regulations. And never mind that, over the past two decades, the Internet has transformed our lives and economy more than any other sector precisely because the federal government has generally maintained a hands-off regulatory approach. Extremist Net Neutrality advocates ignore that reality in their crusade to increase federal Internet regulation and "fix" something that isn't broken.
The case decided by the D.C. Court of Appeals this week illustrates the controversy perfectly.
In 2007, a small number of Comcast subscribers discovered that their use of peer-to-peer network applications was being limited. Peer-to-peer applications allow users to share large files directly with one another without traversing a central server, but such programs also consume enormous amounts of bandwidth. Comcast rightfully defended its actions as necessary to manage scarce network capacity, but the FCC issued an order condemning its network management.
Fortunately, the Court this week rejected the FCC's claim of "untrammeled freedom to regulate activities over which the statute fails to confer Commission authority." This unanimous ruling constitutes a resounding rejection of the FCC's effort to dictate Internet access options available to American consumers.
Unfortunately, the FCC appears defiant and undeterred.
In its official response to the Court's decision, FCC spokesperson Jen Howard announced that, "the Court in no way disagreed with the importance of preserving a free and open Internet; nor did it close the door to other methods for achieving this important end." This ominous statement suggests that the FCC will attempt to circumvent the Court's ruling by suddenly reclassifying Internet service as a phone service.
In other words, it appears that the FCC has taken a lesson from Nancy Pelosi. Rather than accept the Court's unanimous ruling, Obama's agenda-driven FCC instead appears ready to force its will even if that requires a transparent attempt to rewrite the rules.
And to what end? Industry officials caution that any attempt by the FCC to reclassify Internet access under antiquated phone service regulations will trigger "World War III." The result will be years of costly litigation and regulatory limbo that undermines Internet sector investment and innovation. Ultimately, courts will almost certainly reject such an effort in the same manner that the DC Court of Appeals did this week.
Is that what this country needs, at a time when the Internet sector provides one of the few bright spots in our struggling economy? The FCC has more important things to do than continue to fight this Quixotic battle.
It thus appears that the Net Neutrality conflict isn't finished yet. Nevertheless, Americans can be thankful that the Court of Appeals has provided a wise and welcome rebuke to the Obama Administration's campaign to regulate nearly every facet of our lives.
With Constitutional challenges already filed, perhaps ObamaCare is next in line for the same sort of judicial rebuke.