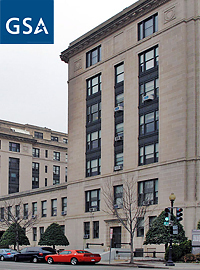 The arbitrary changes to the LEED standards...are being made without sound science to support them and without any substantive input from leaders and experts in the manufacturing and building industries that would be most affected.
Something called the United States Green Building Council (USGBC) enjoys de facto authority over government green building standards. Many would be surprised, however, to learn that it is not a government agency.
Rather, the USGBC is a non-profit environmental advocacy group based in Washington, D.C., that sets the standards for the Leadership in Energy and Environmental Design (LEED) rating system. For those unfamiliar, LEED is the dominant certification program used for measuring building sustainability and energy efficiency.
Technically, LEED is a voluntary program. But because a reported 400 U.S. cities and localities, 39 states and virtually the entire federal government currently require builders to meet LEED standards, USGBC effectively operates as a taxpayer-subsidized monopoly – one whose standards increasingly seem driven by ideology and influence rather than sound science and economic common sense.
For evidence of that, look no further than LEED v4, the USGBC's proposed fourth generation changes to its green building standards.
Representing a dramatic departure from the USGBC's stated goal of promoting energy efficiency through "consensus-based decision-making" that includes all affected stakeholders, LEED v4 seeks to discourage the use of commonly used building materials and products that ironically are utilized today in energy-efficient buildings. On the proposal's chopping block? Literally hundreds of proven and prevalent building products that include most PVC piping, foam insulation, heat reflective roofing and LED lighting, just to name a few.
The U.S. General Services Administration (GSA) mandates that all new federal buildings and renovations to existing buildings be certified to LEED "Gold" standards at a minimum. Therefore, if approved and adopted in its current form as the sole green building standard by GSA, LEED v4 could lead to an outright ban on manufacture of those products as builders, architects and others would be coerced into avoiding their use altogether.
To add insult to injury, the arbitrary changes to the LEED standards, some of which are based on regulations put forth by the European Union, are being made without sound science to support them and without any substantive input from leaders and experts in the manufacturing and building industries that would be most affected. The costs of the changes would be felt in the form of good-paying U.S. jobs, American competitiveness and increased costs to taxpayers at a time when our nation's struggling economy can least afford it.
With LEED certification per building costing up to $27,500, it's easy to see how the USGBC took in over $100 million in revenue in 2009 - much of that coming from the pockets of taxpayers. Due to LEED's existing standards and short-sightedness, consumers and taxpayers already pay as much as a 20 percent premium on wood certified by the program, with dubious environmental benefits. Given those alarming costs, it's high time for Congress to use its influence over the GSA to put an end the USGBC's stranglehold on the market.
Fortunately, LEEDv4 has begun to raise the ire of bipartisan groups in Congress. Some 56 members of the House, led by Rep. Mike Pompeo (R–KS) and 18 Senators led by Mary Landrieu (D–LA) and David Vitter (R–LA), recently wrote GSA Administrator Dan Tangherlini objecting to the changes and stating the agency should reconsider the USGBC's LEED rating system should the proposed changes occur. In addition, at a July 19 House Government and Oversight Committee hearing, Congressional leaders raised concerns over the restrictive and arbitrary LEED process and the high costs the proposed changed will impose on American manufacturing and other sectors vital to U.S. economic recovery.
Amen.
Making the nation's buildings "greener" or more energy-efficient may be a worthwhile goal, but any effort to do so must be driven by the free and competitive market. We already witness too many government policies picking winners and losers in the marketplace. Remember Solyndra? For the federal bureaucracy to allow a third-party environmental group to do so is appalling.
Given USGBC's agenda and arbitrary actions, it is reckless to empower that organization to dictate a government-sanctioned standard.
The process for the adoption of the proposed LEED v4 standards is not scheduled to conclude until next year. But with the GSA and other federal agencies currently reviewing which building standards to adopt moving forward, Congress must turn up the heat now to force GSA to replace LEED with a building certification system that is fair, open, based on unimpeachable science and uses consensus-based standards. In other words, one that is cognizant of its impact on jobs, the economy and taxpayers.
The era of the taxpayer-supported USGBC monopoly must end.