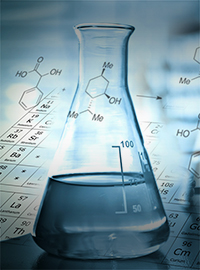 American ingenuity and market innovation from its petroleum industry have proven the declinists flatly wrong.
For decades, Americans were constantly lectured about our need to achieve energy independence.
As far back as November 1973, Richard Nixon warned, "From its beginning 200 years ago, throughout its history, America has made great sacrifices of blood and also of treasure to achieve and maintain its independence. In the last third of this century, our independence will depend on maintaining and achieving self-sufficiency in energy."
Over the same period, we were also falsely admonished that we had reached "peak oil." Oil reserves, we were assured, were in an irreversible decline.
Barack Obama, never one to miss an opportunity to engage in juvenile mockery - recall him scolding Mitt Romney in 2012 that labeling Russia our geopolitical foe was a Cold War anachronism - attempted to ridicule the "Drill, Baby, Drill" slogan in 2010:
The fact that oil companies now have to go a mile underwater and then drill another three miles below that, in order to hit oil, tells us something about the direction of the oil industry. Extraction is more expensive and it is going to be inherently more risky. And so that's part of the reason you never heard me say, "Drill, Baby, Drill." Because we can't drill our way out of the problem. The easily accessible oil has already been sucked up out of the ground. Moving forward, the technology gets more complicated, the oil sources are more remote, and that means there's probably going to end up being more risk.
Ooops.
A funny thing happened along the way.
American ingenuity and market innovation from its petroleum industry have proven the declinists flatly wrong.
This month, the International Energy Agency (IEA) announced that America will actually surpass Russia within five years to become the world's largest oil producer.
According to the IEA, U.S. production will reach a new record of 12.1 million barrels per day by 2023, surpassing our current rate of 10.6 million barrels, and well above Russia's 11 million barrels per day. That petroleum boom occurred because of domestic technological advances, which encouraged shale exploration and successful extraction.
And as noted by The Wall Street Journal, that has brought the U.S. to the point of energy independence, and even shifting global oil markets:
Once heavily dependent on imports from the Middle East, the U.S. is getting closer to achieving its goal of producing enough crude to meet domestic demand for refined products such as gasoline... American influence on global oil markets is also expected to rise, with U.S. oil exports more than doubling to 4.9 million barrels a day by 2023, according to the IEA. Until 2015, the U.S. didn't export any crude oil by law, but in five years it is expected to be among the world's biggest exporters.
Already, American petroleum increases have even disrupted the once-formidable Organization of the Petroleum Exporting Countries (OPEC).
This week, OPEC members Iran and Saudi Arabia engaged in open debate due to skyrocketing American oil production, as reported by The Wall Street Journal:
OPEC is breaking down into two camps after more than a year of unity. On one side is Saudi Arabia, which wants oil prices at $70 a barrel or higher, and the other is Iran, which wants them around $60. The split is driven by differing views over whether $70 a barrel sends U.S. shale companies into a production frenzy that could cause oil prices to crash... Iran wants OPEC to work to keep oil prices around $60 a barrel to contain shale producers, Oil Minister Bijan Zanganeh told The Wall Street Journal in a rare interview. Shale producers are more nimble than big OPEC producers, using techniques that allow them to increase or decrease production depending on the oil price.
Note in particular this startling admission from Mr. Zanganeh, who probably faced discipline from irate Iranian superiors upon his return: "If the price jumps to around $70 ... it will motivate more production in shale oil in the United States."
All of this stands as testament to continuing American dynamism, innovation and free market ingenuity.
Unfortunately, the same people who assured us of "peak oil" and that we couldn't drill our way to energy independence haven't acknowledged their error and corrected course. Instead, they find new ways to obstruct American energy innovation and independence by opposing continuing exploration and safer, more reliable means of transport like pipelines.
Hard truths apparently mean less to such people than stubborn activism and ideology. For the rest of America and the world, however, it's important to acknowledge these achievements and the lessons they offer regarding free markets and American ingenuity going forward.