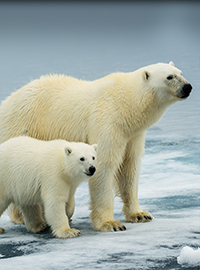 Then, as if the climate alarmists' behavior both recently and over the decades hasn't already been farcical enough, this month witnessed a new depth of folly.
This month, The Wall Street Journal celebrated its 130th anniversary by republishing salient articles spanning that period, including this retrospectively illuminating report from February 2, 1978:
A climatic disaster, triggered by the continued burning of oil and coal, could result in the submergence of much of Florida, Holland and other low-lying areas in the next 50 years, an Ohio State University scientist predicted… "I contend that a major disaster – a rapid five-meter rise in sea level caused by deglaciation of West Antarctica – may be imminent or in progress after atmospheric carbon dioxide has only doubled," John H. Mercer, a glacier geologist, asserted.
Sounds pretty grim.
By some miracle, fortunately, Florida and Holland were still with us over a decade later.
That's when the United Nations issued a remarkably duplicative warning in June 1989. For temporal context, that was so long ago that the Berlin Wall still trapped millions in a socialist paradise, Michael Jordan was still two seasons away from his first NBA title and Ronald Reagan wasn't even six months out of office. But this time, as reported by the San Jose Mercury-News, they really meant it when they sounded the alarm:
A senior environmental official at the United Nations, Noel Brown, says entire nations could be wiped off the face of the earth by rising sea levels if global warming is not reversed by the year 2000. Coastal flooding and crop failures would create an exodus of "eco-refugees," threatening political chaos, said Brown, director of the New York office of the U.N. Environment Program. He said governments have a 10-year window of opportunity to solve the greenhouse effect.
Well, he was right that entire nations were wiped off the face of the earth during that 10-year window. But those casualties most notably included East Germany and the Soviet Union due to the collapse of communism, not rising sea levels.
Nevertheless, the apocalyptic warnings only seemed to accelerate with the passing of each expiring "window of opportunity" to halt climate change.
In 2005, Hurricane Katrina provided a convenient excuse for climate alarmists to sound a new round of alarms. Not only did they blame global warming for the hurricane, but they assured us that we must expect more hurricanes of increasing severity as a result. But then the United States proceeded to experience the longest continuous stretch in history without a major-category hurricane.
Mainstream media silence and short collective memories, however, allowed them to sweep that inconvenient truth under the rug of obscurity.
By 2018, Nancy Pelosi successfully recaptured the House of Representatives to become Speaker, and climate alarmists finally got the opportunity to act on the climate emergency that they proclaim.
Just one month after taking over, freshman Representative Alexandria Ocasio-Cortez (D – New York) and almost 100 co-sponsors introduced their "Green New Deal," H.Res. 109, announcing "the duty of the Federal Government to create a Green New Deal." Her Senate counterpart Ed Markey (D – Massachusetts) introduced identical legislation, with co-sponsors that included Senators Cory Booker, Kirsten Gillibrand, Kamala Harris, Bernie Sanders and Elizabeth Warren. Among a litany of demands, the bills mandated a ten-year "national, social, industrial, and economic mobilization on a scale not seen since World War II and the New Deal era."
So in March, Senate Majority Leader Mitch McConnell (R – Kentucky) called their bluff and put the legislation to a vote, but not a single Senator voted in favor. Zero.
Both bills specifically refer to a "10-year window" – which sounds familiar – to avert climate catastrophe, but "Green New Deal" proponents universally attempted to dismiss McConnell's simple maneuver as a "stunt."
But taking them at their word, how could they possibly delay? If we've only got ten years, are we to believe that they don't mind waiting until 2021, the first possible moment when they might control the White House and both houses of Congress to usher it in? And if that's the case, is it really an eight-year window, or what are we supposed to believe?
Then, as if the climate alarmists' behavior both recently and over the decades hasn't already been farcical enough, this month witnessed a new depth of folly.
Namely, Senator Sanders and Representative Ocasio-Cortez introduced a joint resolution that repeated the same "Green New Deal" that nobody was willing to support on the record mere weeks ago. The resolution once again demands "a national, social, economic mobilization of the resources and labor of the United States at a massive scale."
Climate alarmists either possess endemically short memories, or simply no sense of embarrassment, because they reissue the same apocalyptic predictions year after year, decade after decade. Hopefully, national and worldwide audiences become wiser to their antic and destructive routine.