By Quin Hillyer
Wednesday, December 07 2011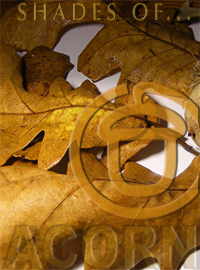 Throughout the IG report, it is clear that the basic sin involved was in using NYACA as a mere front group for ACORN, against all applicable rules.
Evidence of corruption at the Justice Department continues to mushroom – and, speaking of things one finds under trees, the corruption continues to ACORN as well.
Considering how controversial the vote-fraud mill known as ACORN was just a couple of years ago, it is remarkable how little attention has been generated by a November report of the Justice Department's Inspector General. The IG analyzed a grant Justice made through the New York Agency for Community Affairs (NYACA) to be used by the ACORN Youth Union to recruit 216 new student activists.
But wait – as scandalous as it sounds that Justice was providing taxpayer dollars for ACORN recruitment (how does that goal have anything to do with justice?!?), the very fact of the grant's existence is not the biggest outrage here. What's worse is that what in very conception was already an outrageous grant was, in actual operation, completely misused even by its own pathetic standards.
Every single bit of it.
Forgive the lengthy quotation, but the weight of this full paragraph from the IG's executive summary is astonishing (with my emphases added):
We reviewed NYACA's compliance with seven essential grant requirements and determined that NYACA did not fully comply with the grant requirements we tested. Specifically, we found: (1) internal control weaknesses; (2) funding requests that resulted in excess cash on hand; (3) unsupported grant expenditures; (4) weaknesses in budget management and control; (5) lack of contractor monitoring; (6) inadequate grant reporting, including late and inaccurate reports; (7) award special conditions that were not met, including a requirement to notify OJP of any change in key personnel, a change in the project's timeline, and a requirement to request prior OJP approval before using grant funds to support any law, regulation, or policy at any level of government; and (8) deficiencies with the program's overall performance. Because of the deficiencies identified, we questioned $138,129, or 100 percent, of the grant funds NYACA expended.
To be clear, a "question" in IG-speak is not merely something still to be answered; instead, it is a conclusive finding. To quote again from the report: "Questioned Costs are expenditures that do not comply with legal, regulatory, or contractual requirements, or are not supported by adequate documentation at the time of the audit, or are unnecessary or unreasonable."
Throughout the IG report, it is clear that the basic sin involved was in using NYACA as a mere front group for ACORN, against all applicable rules.
Legal counsel for the grantee organization sent a letter objecting to the findings, but on September 8, 2011, the Office of Justice Programs concurred with every one of the IG findings and recommended repayment of the entire $138,129, along with numerous substantive improvements in the way the whole program is operated. The IG concurred with the proposed remedy.
NYACA objected that the grant in question was five years old (as a result of an earmark from former U.S. Rep. Major Owens, D-NY), and that ACORN is now defunct and thus can't repay the funds. The IG report, noting that the grantee was not ACORN but NYACA, rejected that argument, with devastating clarity: "We have not been provided documentation proving that NYACA has officially ceased operations and, as of October 28, 2011, the New York Department of State's Division of Corporations, State Records and Uniform Commercial Code identified NYACA as an organization with an 'active' status."
At about this point, readers might object that a grant which expired in 2006 is irrelevant now. Well, not really. First, it is more evidence of the purely political honey pot that ACORN was. Second, it reminds us that, just as NYACA was a mere front group for ACORN, so it is that even to this day ACORN exists in the form of various front groups – and that, contrary to the clear intent of federal law signed by President Obama himself, some of these front groups continue to receive federal funding.
The conservative legal organization Judicial Watch, in an August report called "The Rebranding of ACORN," has documented this ongoing deception that so obviously violates congressional intent. Conservatives are rightly furious that the Obama administration refuses to conduct a full-fledged criminal investigation into ACORN – and angry, too, that ACORN affiliates are demonstrably involved in the frequently lawless protests nationwide associated with Occupy Wall Street.
For the Obama team, liberal politics is by definition justice, and justice is by definition liberal politics – and the actual law be damned. When it comes to criminal organizations continuing to exist, that's the, uh, nut of the situation.