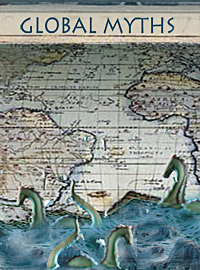 It is natural for a free society to reflect upon its laws and norms when something like the Aurora massacre occurs. It is important, however, that consequential realities not get lost to hysteria and partisan agendas.
"AK-47s belong in the hands of soldiers," not citizens. Thus opined Barack Obama this week before the Urban League convention in New Orleans, Louisiana.
Tell that to Syrian rebels, resisting the soldiers of Bashar al-Assad's army. Tell that to Korean-American shopowners, who defended their lives and livelihoods as recently as the Los Angeles riots, when police were unavailable to stop murderous mobs. Cambodians or Rwandans might also beg to differ, recalling the genocidal films "The Killing Fields" and "Hotel Rwanda." Even the Dalai Lama is reported to have said, "If someone has a gun and is trying to kill you, it would be reasonable to shoot back with your own gun."
Incidentally, what does Obama's statement reveal about a man who has now been Commander-in-Chief for over three years, yet has no idea that Soviet-era AK-47s aren't issued to American soldiers in any meaningful number whatsoever? Meanwhile, AK-47s remain in the hands of peaceful American citizens, contradicting his claim. On the heels of his "you didn't build that" gaffe, The World's Greatest Orator certainly is having a difficult time of late constructing simple, coherent sentences.
Regardless, Obama's misstatement and the predictable litany of myths regarding so-called "assault weapons" merit correction.
Myth Number One: "Assault weapons" serve no purpose other than to kill.
With appalling regularity, anti-Second Amendment zealots like Senator Dianne Feinstein and Michael Bloomberg falsely claim that, "these guns – and everyone knows it – have but one purpose, and that is to kill other human beings." If that were true, how to explain that millions of Americans own such firearms without using them to kill? The fact is that firearms defined as "assault weapons" under federal legislation favored by Sen. Feinstein and others are legitimately used for a wide array of purposes from target shooting to collecting to hunting to self-protection.
Myth Number Two: "Assault weapons" are unrelated to Second Amendment freedoms.
Liberals often argue as if hunting efficacy is the proper measure of Second Amendment relevance. With no disrespect intended toward hunters, however, the Second Amendment was not drafted primarily in order to safeguard hunting. Rather, the Second Amendment aims first and foremost to protect a free people against lawlessness and tyranny. In The Federalist No. 46, for instance, James Madison recognized "the advantage of being armed, which the Americans possess over the people of almost every other nation." To Madison, that served as the bulwark against "the projects of ambition" of "governments afraid to trust the people with arms." In similar vein, Thomas Jefferson quoted Italian philosopher Cesare Beccaria in observing that, "an unarmed man may be attacked with greater confidence than an armed man."
Accordingly, it is a red herring to suggest that the weapons liberals seek to outlaw "have nothing to do with hunting." First, as noted above, that is untrue. But even if that claim were correct, it ignores the higher purpose of the Second Amendment, which is to secure a free citizenry.
Myth Number Three: Last week's Aurora, Colorado attack demonstrates the need for "assault weapons" legislation.
That claim does not withstand even facial scrutiny. For instance, almost exactly one year prior to the Aurora attack, deranged Norwegian Anders Breivik murdered 77 people. That's six times the number killed in Colorado, despite strict regulation of nearly all firearms in Norway. Similarly, Germany has suffered three separate public school shootings in just the past decade despite its notoriously strict firearms restrictions. In Great Britain, which effectively prohibits gun possession, the violent crime rate exceeds that of the United States. Whereas Switzerland enjoys a low crime rate despite high firearm ownership, nations like Russia and Brazil suffer high crime rates despite firearm prohibitions.
Meanwhile, here in the United States, murder rates have declined since expiration of the federal "assault weapons" ban in 2004. Furthermore, the 1999 Columbine, Colorado massacre occurred at a time when that statute was still in effect. More broadly, the domestic murder rate has plummeted by more than half since 1980, from 10.7 per 100,000 people to 4.8 in 2010.
It is natural for a free society to reflect upon its laws and norms when something like the Aurora massacre occurs. It is important, however, that consequential realities not get lost to hysteria and partisan agendas. "Assault weapon" myths are a perfect example.