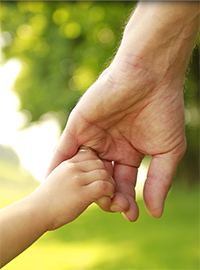 Over the past ten years, approximately 3.5 million Americans have relocated from prominent 'blue' states to 'red' states, with Texas and Florida gaining nearly 1.5 million residents while New York and California lost over 2.2 million.
What do private schools, conservative "red" states and the United States of America in general have in common?
The political left regularly demonizes each, but when it comes to putting their proverbial money where their mouths are, the behavior doesn't match the rhetoric.
That's what happens when one actually has skin in the game.
When it comes to educating our children, perhaps no interest group maintains greater power with the left than public teachers' unions, and few issues stand higher in the leftist pantheon than denying everyday Americans private or charter school choice.
Yet when it comes to their own children, many do like the Obamas or the Clintons and opt for private school over the public school system they and other leftists ostentatiously champion.
In fact, even public school teachers themselves choose to send their own children to private schools at a rate nearly twice as high as the general public, according to a 2016 survey reported by the Education Action Group Foundation:
A recent survey shows public school teachers are more likely to send their children to private school than most parents, and those teachers generally support school choice and avoid their union. "Public school teachers are much more likely to use a private school than are other parents. No less than 20 percent of teachers with school age children, but only 13 percent of non-teachers, have sent one or more of their children to private school," Education Next reports. "Teachers are also just as likely to make use of a charter school or to homeschool their child as other parents." Overall, about 30 percent of public school teachers utilize an alternative - charter, private or homeschool - to their own employer for their children's education...
Apparently, those who know public schools best realize that they tend to offer an inferior alternative, and choose a private or charter school option that many seek to deny other parents.
Similarly, the left in political and popular culture derides more conservative "flyover country" states as rube-inhabited backwaters. But once again, their actual behavior contradicts their rhetoric.
This month, the American Legislative Exchange Council (ALEC) released its eleventh annual "Rich States, Poor States" analysis of state-by-state economic competitiveness, authored by famed economists Art Laffer, Stephen Moore and Jonathan Williams.
Once again, the data shows that residents by the millions abandon higher-tax, more-regulatory states that grow more slowly in favor of lower-tax, less-regulatory counterparts.
Over the past ten years, approximately 3.5 million Americans have relocated from prominent "blue" states to "red" states, with Texas and Florida gaining nearly 1.5 million residents while New York and California lost over 2.2 million.
With that migration comes an enormous shift in the nation's wealth. "Our analysis of IRS data on tax returns," they report, "shows that in the past three years alone, Texas and Florida have gained a net $50 billion in income and purchasing power from other states, while California and New York have surrendered a net $23 billion."
This week, The Wall Street Journal highlighted just the latest conspicuous example:
One of the oldest names on Wall Street is moving to one of the fastest-growing cities in the South, reinforcing a recent shift in finance jobs to cheaper parts of the U.S. AllianceBernstein Holding LP plans to relocate its headquarters, chief executive and most of its New York staff to Nashville, Tenn., in an attempt to cut costs, according to people familiar with the matter. That largely ends a 51-year presence in the nation's traditional finance capital...
In a memo to employees, AllianceBernstein cited lower state, city and property taxes compared with the New York area as among the reasons for the relocation. Nashville's affordable cost of living, shorter commutes and ability to draw talent were other factors.
When even Wall Street blueblood firms relocate to places like Tennessee, that reality is inescapable.
And at a more macro level, the same "put your money where your mouth is" logic applies.
As one prominent and recent example, remember the mass exodus of American leftists to Canada that we were promised after Donald Trump's election?
Well, as of 2017, some 900,000 former Canadians currently reside in America. Meanwhile, only 300,000 people of American birth lived in Canada as of 2017.
So once again, the leftist rhetoric doesn't accord with the on-the-ground behavioral choices.
This collectively offers amusement at the expense of the political left, of course. But more importantly, it highlights once again the real-world value of conservative values of individual freedom. We should often do as they do, not as they say.