By Byron York
Wednesday, July 12 2023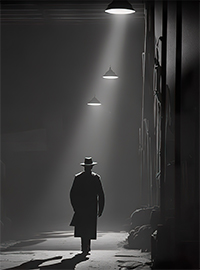 [T]he only way its truth or falsity can be established is by investigation. If you don't investigate, you'll never know.
One of the murkier aspects of congressional Republicans' investigation of President Biden's financial history concerns an allegation that Biden, when he was vice president, accepted a $5 million bribe from the corrupt Ukrainian energy firm Burisma. The alleged scheme also involved Biden's son Hunter. Burisma, of course, was the company that for a time paid Hunter Biden about $1 million a year to do mostly nothing.
At issue is something called a form FD-1023, an FBI document that is said to "memorialize a confidential human source's conversations with a foreign national who claimed to have bribed then-Vice President Joe Biden," in the words of Kentucky Republican Rep. James Comer, chairman of the House Oversight Committee. That FBI confidential human source, Comer continued, was no fly-by-night character. Instead, he was a "trusted" source who has worked with the FBI "for over 10 years" and was paid "over $200,000" for his work during that time. "This is one of our highest-paid, most trusted, most respected, most effective FBI informants in the whole bureau," Comer told Fox Business' Maria Bartiromo on June 15.
In other words, it was a serious allegation from a serious source. Yet the FBI, Comer said, "never did one single thing to investigate this." In a June 28 press release, Comer added, "The FBI has been sitting on allegations for years that Joe Biden solicited and received a bribe while he was vice president of the United States. We have no confidence that the FBI did anything to verify the allegations contained within this record and may have intentionally withheld it during the investigation into Hunter Biden's tax evasion."
Here's the way investigators look at this. Is the bribery allegation true? Who knows? It might be false. It might be a misunderstanding. It might be a political hit job. Or it might be true. In any event, the only way its truth or falsity can be established is by investigation. If you don't investigate, you'll never know.
That is why top lawmakers, like Comer and Republican Sen. Charles Grassley of Iowa, are pressing the FBI to tell them what the bureau did to investigate the source's story. That has been the one key question they have asked the FBI and Justice Department all along: Did you investigate this? And that is what the FBI and Justice Department have refused to answer.
Of course, Republicans suspect the FBI did nothing to investigate and instead buried the allegation. And now they are focusing on who in the Justice Department might have stymied any probe. In a new letter to David Weiss, the Trump-appointed U.S. Attorney in Delaware who handled the Hunter Biden investigation, Grassley suggests that a senior official in Weiss' office, Assistant U.S. Attorney Lesley Wolf, repeatedly took steps to frustrate the investigation of Hunter Biden's – and Joe Biden's – financial dealings.
In the letter, Grassley suggested the Justice Department cut IRS investigators out of key parts of the Hunter Biden investigation – like the FD-1023 form. Specifically, Grassley cited an Oct. 23, 2020, meeting in which Wolf received a briefing on the FD-1023 bribery issue from FBI agents. "The meeting did not include any IRS agents," Grassley noted, which was important because the IRS plays a critical role in federal investigations of financial crimes. A senior IRS official, Gary Shapley, is one of two IRS whistleblowers who have come forward accusing the Justice Department of favoritism in the Biden probe.
But while the FBI excluded IRS investigators in looking at the FD-1023 form, it was happy to include nearly everybody else. "Potentially hundreds of Justice Department and FBI officials have had access to the FD-1023 at issue," Grassley wrote, "which begs the question that I've been asking since the start of my oversight in this matter: what steps have the Justice Department and FBI taken to investigate the allegations? You, Attorney General Garland, and Director Wray have failed to answer."
That's when Grassley turned to Assistant U.S. Attorney Wolf. "IRS whistleblowers have affirmed that AUSA Wolf prevented investigators from seeking information about Joe Biden's involvement in Hunter Biden's criminal business arrangements," Grassley wrote. "AUSA Wolf frustrated investigative efforts to question [Hunter Biden associate] Rob Walker about Joe Biden; AUSA Wolf admitted that 'more than enough probable cause' had been achieved for a physical search warrant at Joe Biden's guest house but prevented it from happening due to 'optics'; AUSA Wolf prevented investigators from searching Hunter Biden's storage unit; AUSA Wolf called Hunter Biden's defense counsel informing him of the interest in the storage unit."
It does not take a rocket scientist to see that Sen. Grassley is sharply focused on Wolf. Now he wants to know: "Did AUSA Wolf take similar proactive measures to frustrate any investigation into the FD-1023?" The senator wants to know if what he calls Wolf's "alleged questionable and obstructive conduct during the course of [the Hunter Biden investigation]" includes her actions concerning the FD-1023.
Grassley, in the GOP minority in the Senate, is fighting an uphill battle. Justice Department officials know the Democrats who control the Senate are not going to seriously investigate a Democratic president. Comer, with the Republican majority in the House, has more power. But the experience of both men shows that it is not easy to pursue the facts about a president when so many in law enforcement seemingly don't want to know what happened.
---
Byron York is chief political correspondent for The Washington Examiner.
COPYRIGHT 2023 BYRON YORK