By Betsy McCaughey
Wednesday, May 09 2018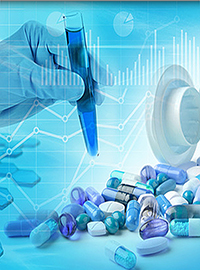 Even before these headline-grabbing studies, evidence was mounting that the USPSTF's screening edicts were harming patients.
Beware. Many breast and prostate cancer patients are getting diagnosed late in the game because of Obamacare's skimpy cancer screening regulations. Remember when President Obama repeatedly told Americans that greedy doctors were overtesting and overtreating them, and federal rules were needed to stop it? Now the evidence is in that some of those rules are killing us.
Inadequate cancer screening is forcing women to undergo mastectomies and men to endure aggressive treatments with side effects. Many could have avoided these outcomes if they'd been diagnosed earlier.
Last Friday, Dr. Elisa Port, chief of breast surgery at Mount Sinai Hospital in New York, presented compelling evidence about the harm done to women because of the Affordable Care Act's stingy approach to breast cancer screening.
Starting in the 1980s, American women age 40 and over were advised to get annual mammograms. The healthy result of that standard of care is that women diagnosed with breast cancer had smaller, more treatable tumors. But in 2009, under President Obama, the United States Preventative Services Task Force declared women were getting too many mammograms. The USPSTF changed the recommendation from yearly starting at age 40 to once every two years starting at age 50.
Worse, the Affordable Care Act gave the USPSTF new clout, mandating that insurance companies pay for USPSTF-recommended tests with no out-of-pocket costs. Not so for other tests. Millions of women were suddenly misled into thinking the USPSTF's meager new screening schedule was enough. Now the dire consequences are emerging.
Port's blockbuster study, presented at the American Society of Breast Surgeons annual meeting, showed that women who hadn't had yearly mammograms were diagnosed with later-stage cancer, more apt to have the disease in their lymph nodes, and likelier to need mastectomies and chemotherapy than women who got yearly screenings. Port emphasized that her findings apply to women in their 40s, too. She urged them to get screened yearly.
Men got bad news from another blockbuster study published in the Journal of Urology showing the harm done to prostate cancer patients by Obamacare and the USPSTF. Almost 30 years ago, widespread use of a simple blood test — the prostate specific antigen test — reduced the death rate from prostate cancer and the likelihood the cancer had metastasized to other parts of the body. PSA testing allowed cancer to be caught early. But in 2012, despite an outcry from urologists, the USPSTF announced that men should no longer routinely get the test.
The latest prostate cancer research shows alarming results. In the years since the USPSTF's edict, men are being diagnosed when the disease is at a later stage and harder to treat. Medical progress is being reversed.
Even before these headline-grabbing studies, evidence was mounting that the USPSTF's screening edicts were harming patients. Last year, research in Annals of Internal Medicine showed that PSA tests reduce prostate cancer deaths by almost one-third. "This is a screening test that saves lives," said lead author Ruth Etzioni, of Fred Hutchinson Cancer Research Center. Better late than never, the USPSTF backed off its misguided opposition to PSA testing and urged men to consult their own doctors.
Defenders of the skimpy cancer screening rules insist aggressive testing produces too many false positives, exposing patients to needless anxiety as they wait for second tests or undergo biopsies. For every life saved with the PSA test, about five other men will be told they have abnormal cells and be put through the wringer before getting cleared.
But let's get real. Enduring a false positive result, even if it means having to undergo a second test or a biopsy, pales in comparison to being told you have an untreatable cancer that was diagnosed too late and that you should say goodbye to your family.
---
Betsy McCaughey is a senior fellow at the London Center for Policy Research and a former lieutenant governor of New York State.
COPYRIGHT 2018 CREATORS.COM