By Betsy McCaughey
Wednesday, September 19 2018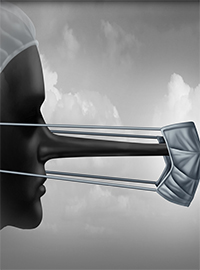 Obamacare isn't the only way to protect people with pre-existing conditions. It's just the unfairest way.
Across the U.S., Democratic campaign ads are telling voters a big lie. Dems are falsely claiming they're protecting people with pre-existing medical conditions and warning that Republicans will take that protection away. The ads would have you believe Obamacare is the only way to protect people with pre-existing conditions. That's false, and the outcome of the midterm elections could turn on this falsehood.
The Democratic super PAC allied with Senator Chuck Schumer is behind many ads, including one targeting Republican Josh Hawley, who is challenging Missouri Senator Claire McCaskill, in a tight race. The ad says if Hawley is elected, millions of Missourians could lose their protections.
In another ad, McCaskill tells the camera "Two years ago, I beat breast cancer," and she says her opponent would do away with protections for pre-existing conditions like cancer. These ads are blatantly untrue. Hawley's on the record insisting health reform legislation must include these protections.
So is Wisconsin Governor Scott Walker, who has called on his state lawmakers to enact protections. But never mind the truth. The Democratic Governors Association is funding an ad with a breast cancer patient who says she won't be able to afford life-saving treatments if Walker is re-elected.
These scare tactics are likely to work. A whopping 81 percent of voters, including 80 percent of Republicans, support these protections, polls show. Unfortunately, Republican pols failed miserably last year to explain how their Obamacare repeal bill safeguarded people with pre-existing conditions. That failure opened the door for Democrats to vilify them this election season as enemies of people with health problems.
President Donald Trump could stop the shenanigans distorting this election and also calm the anxieties of Americans worried about their health. What's needed is a federal fallback insurance plan, aggressively promoted by the president, that will cover anyone turned down by an insurer. Period.
Obamacare isn't the only way to protect people with pre-existing conditions. It's just the unfairest way.
Obamacare compels insurers to charge the healthy and the sick the same price. That's the major reason Obamacare premiums for 2019 are triple what they were in 2013.
A federal fallback insurance fund will provide a rock-solid guarantee for chronically ill people, and at the same time allow premiums to return to sane levels for healthy buyers. It will pay the medical bills of people with pre-existing conditions out of general revenues — not abandoning them but lifting the burden off premium payers in the tiny individual market and spreading it more broadly.
It's no mystery how to do it. In 2010, a temporary federal Pre-Existing Condition Insurance Plan was established for people turned down by insurers, as a stopgap until the Obamacare exchanges opened.
What will a permanent fund cost? Based on the $32,000 spent per patient in the temporary fund, plus an adjustment for inflation, and predicting 400,000 to 500,000 enrollees at any one time, it's likely to cost taxpayers roughly $20 billion a year. That's money well spent helping the sick. And it's way less than half the current cost of subsidizing healthy people to buy overpriced Obamacare plans.
Right now, the middle class, who are ineligible for a subsidy, are getting priced out of Obamacare. They're hoping to enroll in so-called short-term plans that offer fewer benefits (no inpatient mental health care for example) and low prices based on a relatively healthy buyer's low medical needs. The Trump administration recently relaxed insurance regulations to help sticker-shocked consumers buy these plans.
Yet last Friday, seven advocacy groups, such as the American Psychiatric Association, sued to stop these plans in an effort to slam closed this escape hatch from Obamacare. The litigants said allowing the short term plans would "draw low-risk people out of" Obamacare. That's the point. Consumers want choices and lower premiums.
But as the polls show, they also want protections for people with pre-existing conditions. A federal insurance fallback program will accomplish that. Now is that time to get it done and put a stop to the demagoguery about pre-existing conditions. Let voters choose based on real issues, not a phony one.
---
Betsy McCaughey is a senior fellow at the London Center for Policy Research and a former lieutenant governor of New York State.
COPYRIGHT 2018 CREATORS.COM