By Ashton Ellis
Thursday, June 12 2014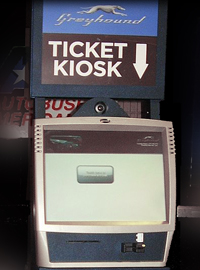 The strain this kind of catch-and-release program puts on local and state governments is enormous.
When President Barack Obama's executive order "Deferred Action for Childhood Arrivals" – or DACA – went into effect in 2012, conservatives warned that granting de facto amnesty for more than 1 million illegal immigrants would attract more illegal crossings.
Now there's proof.
In 2011, roughly 6,000 illegal minors crossed the U.S.-Mexico border. From 2012-2013, the numbers rose from 13,625 to 20,000. In the first five months of 2014, federal immigration officials have already apprehended 47,000 illegal youths. A Border Patrol memo estimates that the total could surge up to 90,000 by the end of the year, and balloon to more than 140,000 by the end of 2015.
Most of the illegal minors come from the Central American countries of El Salvador, Honduras and Guatemala. Unlike illegal immigrants from Mexico – whose country they traverse completely from south to north before entering the United States – immigrants from these countries are not detained and quickly deported. Rather, they are being dispersed to makeshift processing facilities.
The strain this kind of catch-and-release program puts on local and state governments is enormous.
Most of the child arrivals are pouring into the Border Patrol's Rio Grande Valley Sector in South Texas. Because local facilities are being overrun, many of the children are being routed to a repurposed federal compound in Nogales, AZ. Hundreds of others have been flown to Tucson and then driven to Phoenix where they are dropped off at Greyhound bus stations. Amazingly, they are told by federal agents to self-report to an immigration office within 15 days of making contact with relatives living – legally or illegally – in the U.S.
To get a sense of the scale, Arizona Governor Jan Brewer said that 432 children arrived in the state last Friday, with another 734 expected over the weekend. When Brewer asked the Obama administration how long this influx of new illegal immigrants would last she was told it "will continue into the foreseeable future."
And for good reason: Spanish-language media outlets have reported widely on Obama's weak immigration enforcement, leading many people in Latin America to believe they'll be allowed to stay even if they enter the United States illegally.
Last week, President Obama announced he will renew DACA, which suspends deportation procedures against illegal immigrant minors who are younger than 16 when they arrive. Technically, the policy does not cover child arrivals since DACA went into effect, but that point is not deterring the growing wave of mothers and children trying to relocate.
A mother from Guatemala who successfully crossed into Texas with her six-year-old daughter said, "I brought her here because I know this is a better future for her. I need to act right now, because [Obama's permissive immigration policies] will end and my girl won't have a future."
The New York Times profiled a thirteen-year-old boy named Robin Tulio traveling to reunite with his mother, also an illegal immigrant, who works as a maid in Baltimore. "Like so many others across Central America, Robin said his mother believed that the Obama administration had quietly changed its policy regarding unaccompanied minors and that if he made it across, he would have a better shot at staying," reports the article.
Tulio's mother is right. Attorney General Eric Holder announced last week the creation of "justice AmeriCorps," a $2 million, multi-year project to hire 100 lawyers to defend these new arrivals in deportation hearings. Holder and White House staffers are framing the border deluge as a humanitarian crisis spurred by people fleeing war and poverty.
Holder & Co. are right to imply that the growing number of illegal immigrant children is the result of a man-made disaster. But Central America isn't primarily to blame. The real cause of this destabilizing and unsustainable migration is the Obama administration's utter refusal to secure the border and enforce the nation's immigration laws.
Extending DACA will only make the problem worse.