By Ashton Ellis
Thursday, June 26 2014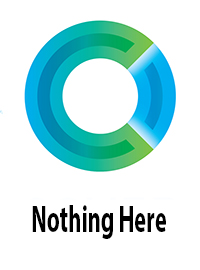 [T]hree critical blunders put just as much blame – if not more – on state officials who increasingly appear incompetent.
After spending hundreds of millions of dollars yet failing to enroll a single person on its ObamaCare health insurance website, Oregon's top officials are considering whether to sue Oracle, the software giant and primary contractor.
This isn't where Democratic Governor John Kitzhaber and other ObamaCare supporters thought they'd be.
When Cover Oregon – the state board overseeing the enrollment website's development – launched, it ran expensive web and television ads targeting young hipsters. Unlike Kentucky and Connecticut – states with working websites from low-key vendors – Cover Oregon opted to go with Oracle, a big, splashy information technology company. Flush with confidence and federal development grants, Oregon officials imagined themselves leaders in ObamaCare's transformation of health care.
Then the bottom fell out. The Cover Oregon website wasn't functional until February 2014 – more than four months after ObamaCare's enrollment period began – and only one month before it closed. By then a bitter fight between Oregon and Oracle had peaked when representatives of the company issued an ultimatum: Either pay $65 million for services rendered or risk termination of the contract and Oracle programmers walking away with the code.
Oregon agreed to pay $43 million, but retained its right to sue. Eventually, Oregon decided to abandon its enrollment website and switch to the federally operated Healthcare.gov.
On May 29, Governor Kitzhaber said it was time take Oracle to court. In a letter to State Attorney General Ellen Rosenblum, Kitzhaber requested that she "immediately initiate legal action to recover payments and other damages from Oracle…" According to Kitzhaber, "A key reason Oracle was selected in 2011 was because it estimated it would need to customize only about 5% of its product. However, a May 2013 assessment report highlighted that the actual customization turned out to be over 40%." The low-ball estimate led to huge cost and time overruns.
Oracle also seems to have cut some corners. "Oracle's performance is lacking," says a report from Maximus, the project's quality control consultant. "Their inability to adhere to industry standards and professional software and project management tenets warrants further review."
If Oracle's failures are all there is to the story, then Oregon's case looks airtight.
But three critical blunders put just as much blame – if not more – on state officials who increasingly appear incompetent.
First, the state chose not to hire what's known as a "Systems Integrator." These are basically like general contractors for IT jobs, bringing together unconnected subsystems so that users can access information from various databases. So, although Oracle was hired to write the code for Cover Oregon's enrollment site, it wasn't responsible for making sure that its code could talk to existing state and federal databases to determine eligibility. Instead of hiring a consultant to quarterback the integration, Oregon officials chose to monitor the project themselves. Lacking experience, problems were missed until it was too late to fix them on time.
It looks like Oregon also signed the wrong kind of contract with Oracle. In consulting work, there are usually two types of contracts. "Fixed price" contracts specify the service to be provided, the deadlines for delivery and links payment to meeting certain benchmarks. "Time-and-materials" contracts, however, bill a client for the hours spent on a project, plus the consultant's expenses. Government contractors prefer time-and-materials contracts because they incent work instead of production. You can guess which kind Oracle got.
Finally, there was incessant meddling by the state. In a presentation last week to a panel of the U.S. House Committee on Energy and Commerce, Oracle claimed that Cover Oregon officials "continued to circumvent normal procedures and attempt to expand the scope of work beyond what was necessary to make the website functional," reports Katu.com. When Oracle complained, "chief technology officer B. Garrett Reynolds wrote back 'I thought Cover Oregon paid for and owned the system…'"
But Cover Oregon didn't pay for the system. Taxpayers did and still are. Oregon drew heavily from federal development grants to pay for its ObamaCare website and is still holding onto tens of millions of dollars that it refuses to give back.
There are no heroes in the failed public-private partnership between Oregon and Oracle. All that's left to do now is let the courts figure out which party is more responsible for the obvious disaster.