By Ashton Ellis
Wednesday, February 08 2012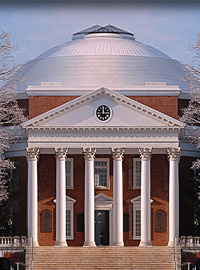 Correctly reforming higher education requires a lot more than freezing prices at an election year level.
Within the last month, President Barack Obama has earned plaudits from many college students for taking aim at the cost of higher education, albeit without bothering to explain why the price keeps rising. But while Obama's supporters are cheering his rhetoric, they would do well to consider how much they will lose if he wins.
When the President declared at the University of Michigan that he is "putting colleges on notice" about the steady rise in tuition rates, the throng of UM students attending erupted in praise. The January 27th speech tried to put Obama squarely on the side of students, with the President threatening to penalize schools by reducing federal financial aid money if they raise tuition rates.
Like most of the President's rhetorical bullying, his threat to college administrators imputes only the worst intentions to his newly selected opponents. If university tuition rates increase, it must be because the dons of higher education want to line their pockets with taxpayer dollars and push the debt onto students.
The truth, of course, is much different.
For example, last summer the University of Michigan board of trustees voted to increase tuition by 6.7 percent at the flagship Ann Arbor campus, effective this academic year. The estimated $46 million in revenue from the increase was projected to cover the funding lost after state budget cuts. Yet even with the bump in price, UM is still ranked 16th by Kiplinger's Best Values in Public Colleges. The hundreds of maize-and-blue-clad students listening to Obama would no doubt agree that a diploma from Michigan is worth a modest premium, even if the increased cost only retains the level of educational service they were already receiving.
Moreover, the promise of holding federal financial aid hostage has the very real possibility of working against the neediest students. According to Sandy Baum, a higher education expert and senior fellow at George Washington School of Education, the unintended consequences could outweigh the benefits. Because state budget cuts will be greater than the amount of federal financial aid withheld, universities will opt to raise tuition to make up the lost revenue. Obama's penalty will then pass to students who can only afford to attend college close to home. If it goes into effect, Obama's tuition price controls could deny an entire class of would-be graduates a shot at economic and intellectual opportunity.
Another factor driving tuition increases are the huge new compliance costs associated with the most recent version of the Higher Education Act. Passed in 2008, HEA mandates an avalanche of new annual reports to the federal government that track everything from peer-to-peer file sharing by students to credit transfer policies. By law, schools cannot include the cost of complying with these new regulations in tuition, even though the arrival of every new student raises the price of doing business. This is the definition of an unfunded mandate.
Obama's solution is to pile on more. In his Blueprint for an America Built to Last, the President calls for tying receipt of federal aid to demonstrated success in improving affordability. That sounds nice in theory. But the only way to cut costs and increase compliance in practice is to reduce classes, staff and faculty. Already colleges across the country are shedding course offerings and personnel. Time-to-completion rates are lengthening. If unaltered, the President's agenda for higher education may drive some schools out of business, leaving the rest with higher costs, less aid and students waiting longer to complete their programs.
Correctly reforming higher education requires a lot more than freezing prices at an election year level. If college students want to lead by example, they could demand that much of the money spent to woo them with posh amenities and professional grade sports facilities be turned toward teaching and retaining the information and skills they supposedly came to school to learn. Absent that, by preferring Obama's price controls to better resource allocation they will bring on a university experience available to a dwindling number of Americans.
The moral of all this for Obama's latest quick-fix constituency is clear: Be careful what you cheer for.