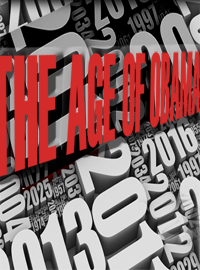 By more than a two-to-one margin, respondents stated that their greatest fear is four more years of Obama versus the alternative.
If the Obama Administration already behaves as lawlessly as we are witnessing despite the tempering prospect of an electoral performance review this November, what degree of unbound malevolence might a second term bring?
As 2012 begins, three events this week brought that question into particular relief.
First, the United States fell another spot in the latest worldwide Index of Economic Freedom. That marks the fourth consecutive year of decline, which cannot be dismissed as coincidental. During the past four years, the U.S. has also suffered the ignominious downgrade from a "Free" designation to "Mostly Free."
Welcome to the Age of Obama.
The chief culprit, according to the Index, is the sheer growth of spending and government regulation:
"Rapid expansion of government, more than any market factor, appears to be responsible for flagging economic dynamism. Government spending has not only failed to arrest the economic crisis, but also – in many countries – seems to be prolonging it. The big-government approach has led to bloated public debt, turning an economic slowdown into a fiscal crisis with economic stagnation fueling long-term unemployment."
Ominously, the Index notes that spending and regulatory growth have cultivated an even more destructive byproduct – corruption:
"The U.S. score on the Index's Freedom from Corruption indicator has dropped to 71.0 in 2012 from 76.0 in 2007. That's not surprising, given the administration's excessive regulatory zeal. Each new edict means a new government bureaucracy that individuals and businesses must navigate. Each new law opens the door for political graft and cronyism."
In the Asia-Pacific region, by contrast, economic freedom has continued to rise and it now claims the four freest economies (Hong Kong, Singapore, Australia and New Zealand). How will America respond?
A second notable event this week was the Supreme Court's harsh – and unanimous – rejection of Obama Administration policy. The First Amendment issue presented by the case of Hosanna-Tabor Evangelical Lutheran Church and School v. EEOC was whether the federal government can, in the Court's words, "interfere with the internal governance of the church, depriving the church of control over the selection of those who will personify its beliefs." Eager to lasso yet another realm of American life into its regulatory ambit, the Obama Justice Department sought to erode the distinction between churches and regular businesses. It argued that the government could dictate how churches designated "ministers" and micromanage how religious groups determined who would carry out their missions.
The Wall Street Journal labeled this decision "among the most important religious liberty cases in half a century." The fact that even the Court's reliable liberals rebuked the Obama Administration vividly illustrates its flagrant Constitutional disregard.
A third event of particular note this week came in the form of a public opinion survey. By more than a two-to-one margin, respondents stated that their greatest fear is four more years of Obama versus the alternative. Trailing close behind an Obama reelection, respondents listed increased taxes as their greatest fear. Americans over age 65, who tend to vote in higher proportions than younger counterparts, expressed pronounced fear of a second Obama term, so expect more dishonest "granny shoved over the cliff" commercials to frighten them into line this election season.
Three years ago, Obama told NBC that, "If I don't have this done in three years, then it's going to be a one-term proposition." Since then, unemployment has risen, inflation has risen, poverty has risen, spending has risen, the deficit has risen and gasoline prices have risen. Meanwhile, economic freedom has deteriorated while federal regulations have been heaped upon America's employers.
All that occurred while Obama faced the prospect of electoral rejection at the end of his first term. Now Americans are shifting their thoughts to how his administration would conduct itself in the absence of such restraint, and they apparently don't relish the possibility.