By Quin Hillyer
Wednesday, October 10 2012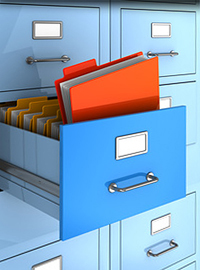 Herewith, then, a few of the issues Romney has underused.
Leading into the vice-presidential debate on Thursday night, Mitt Romney obviously had the momentum in the presidential race – but he still has left a number of useful issues in a file drawer somewhere rather than effectively using them on the campaign trail. The Obama team, on the other hand, has hit Romney on just about every conceivable weakness.
Herewith, then, a few of the issues Romney has underused:
ObamaCare's medical device tax: The 2.3 percent tax on all sales of medical devices is burdensome on patients and deadly for some small businesses, already costing numerous jobs in the industry. Not only could Romney press home the two themes of 1) ObamaCare being bad and 2) Obama being for higher taxes, but this tax issue also undermines the idea of Obama as Mr. Compassion. How can anybody compassionate put a big new tax on lifesaving devices (or ones that make life bearable) such as pacemakers, insulin pumps, asthma inhalers, prosthetic limbs and other crucial technology? Moreover, there is even bipartisan support for the complaint, thanks to a Wall Street Journal column by none other than second-generation former Democratic U.S. Senator Evan Bayh of Indiana. High taxes, bad ObamaCare, killed jobs, harmed compassion, bipartisan complaints... what could be an easier campaign issue?
ObamaCare as a whole: As deeply unpopular as the law is, it's a wonder Romney hasn't made a bigger deal out of repealing it and replacing it with a litany of four or five easy-to-list improvements in health care delivery.
The "Fast and Furious" gun-running scandal: No matter how you slice it, Obama looks bad on this one. Plus, not only would campaign use of the issue energize gun owners, but (as Univision's reporting has shown) it also could help erode Obama's lead among Hispanics because so many Mexicans have been killed by those guns.
Obama/Holder Justice Department/legal position shenanigans writ large: Getting spanked 9-0 by the Supreme Court in the Hosanna-Tabor religious-rights case; getting spanked even by the Village Voice in a suit against the heroic Fire Department of New York; the outlandish coddling of the New Black Panther Party, and the absurd attempt to move terrorist-detainee trials to New York City – among others – have made Attorney General a heavy millstone around Obama's neck.
Judges: Conservatives always win when they run on the issue of judges in any sort of intelligent way. I have argued as much for years, and Karl Rove has said the same. In fact, Romney could also tie the issue to ObamaCare, noting that with one more conservative judge, the dratted law would have been killed – probably by a larger majority, because Chief Justice John Roberts would not have been motivated to find a "saving construction" for the law if the decision wasn't going to be 5-4.
Energy production: This is an issue that Romney regularly does take out of the file drawer – but he doesn't use it in a way that really, uh, steps on the gas. He repeatedly pledges that he'll make the United States "energy independent," but he doesn't quite say how. Adding some specificity would help his case. It should be easy to do in well under a minute. As in: "Look, with new discoveries of shale energy in North Dakota, the Bipartisan Policy Center says the nation can tap into enough natural gas for 100 years. Plus, we should allow development off the coasts of Virginia and North Carolina, which want it, and small new parts of Alaska, where it is abundant. Nuclear energy is the most clean-burning of all, and we should stop blocking new reactors. And we keep finding newer ways to make coal clean. Finally, I'll stop slowing development in the Gulf – where the Obama team, ignoring the law, blocked so much production that it was found in contempt of court. If we develop all our energy resources, supplies will be plentiful, and the prices will come down."
In turn, part of that spiel could easily be turned into a 30-second television ad.
All in all, there is plenty of fodder for a multi-front Romney campaign offensive. From a purely analytical standpoint, political professionals are probably wondering why the battle plans have been so seriously circumscribed.