May 31st, 2012 3:22 pm
Podcast: Do Jobs, Hope and a Brighter Future Await?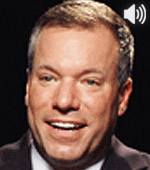 In an interview with CFIF, Todd Young, Chief Operating Officer for Center for America, discusses the crisis behind the skilled worker shortage, a new campaign to match National Guard and other military veterans with companies looking for workers, and recent unemployment figures.
Listen to the interview here.