April 21st, 2017 1:23 pm
Podcast: Will Congress Roll the Dice to Prohibit Internet Gambling?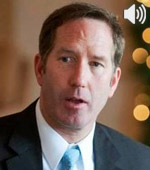 Timothy Lee, CFIF's Senior Vice President for Legal and Public Affairs, discusses the 1951 federal Wire Act, internet sports betting and the history of state regulation of gambling across the country.
Listen to the interview here.