January 5th, 2011 9:02 am
Ramirez Cartoon: Big Government's Net Neutrality Foot in the Door
Just prior to the Christmas holiday, the FCC on a 3-2 party line vote approved so-called "Net Neutrality" regulations on the Internet.  It did so in the face of overwhelming opposition by the American people, a bipartisan majority in Congress and in defiance of a ruling by the federal courts.  
Below is one of the latest cartoons from two-time Pulitzer Prize-winner Michael Ramirez on the issue.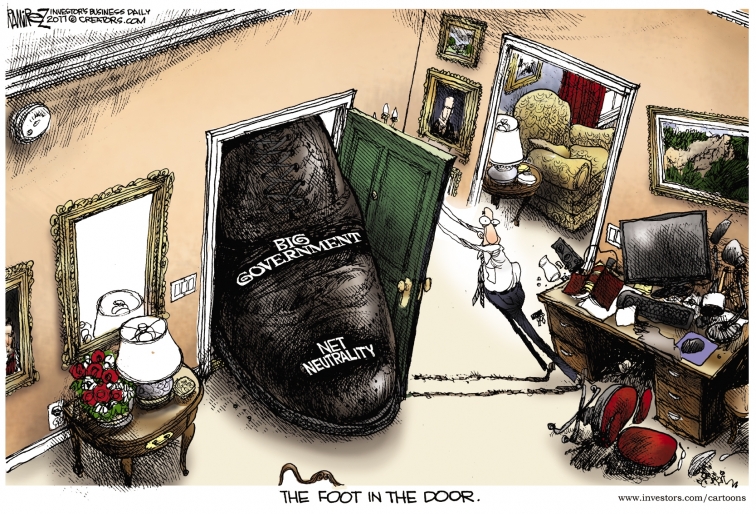 View more of Michael Ramirez's cartoons on CFIF's website here.