January 30th, 2015 9:03 am
Podcast: No New Gas Taxes Needed!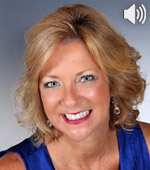 In an interview with CFIF, Marita Noon, Executive Director for Energy Makes America Great and Citizens' Alliance for Responsible Energy, discusses how Congress should reject any increase to the federal gas tax and how it can fund our nation's highways without raising taxes on consumers.
Listen to the interview here.