June 20th, 2013 at 10:43 am
Podcast: Return of the Imperial Presidency?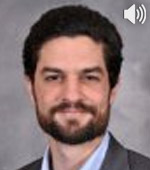 In an interview with CFIF, Aron Mujumdar, Professor at the Florida Coastal School of Law, discusses presidential power in the age of President Obama as compared to his predecessors, warrantless surveillance and constitutional limits on the president.
Listen to the interview here.