Posts Tagged 'JournoList'
July 26th, 2010 at 8:56 am
Obama's Security: "Those Are Journalists"
Below is one of the latest cartoons from Pulitzer Prize-winner Michael Ramirez.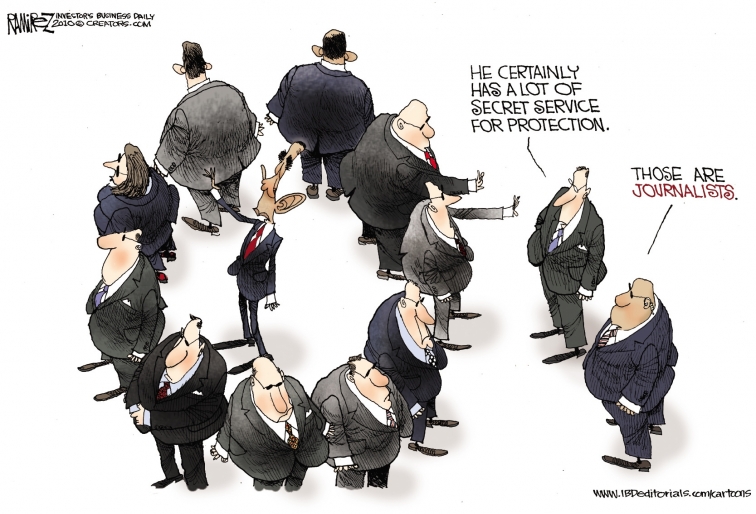 July 24th, 2010 at 9:10 pm
News Flash to Liberal Media Types: You're Always on the Record
With the JournoList fiasco mercifully wheezing through its final lap, TIME contributor Joe Klein laments the death of his favorite online clubhouse.  Though Klein makes a manful effort to equate sharing emails off the record with sharing information and banter over drinks or dinner, he's ultimately unconvincing.  The biggest difference between informal emails and informal person-to-person chats is that the former is written down, the latter is not.  A 40 year veteran of journalism like Klein ought to know that; especially when the substance of the correspondence is so nakedly partisan.
Besides, if it's ever revealed that a group of U.S. Senators maintain a semi-secret email list for sharing off-color riffs and strategy sessions for undermining rivals, I suspect Joe Klein, author of Primary Colors, won't hesitate to make a few bucks off being the first to break the story.