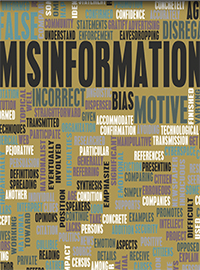 The 'fake news' campaign is merely their latest ploy to protect their stranglehold on public discourse...
"Seven taken to hospital after active shooter reported at Ohio State University, according to fire department."
That was The Washington Post's breathless announcement this week in the early moments of a deadly attack on the campus of Ohio State University.
I happened to be in an airport awaiting my flight at the same time, and distinctly heard CNN, the self-proclaimed "worldwide leader in news," report the same active shooter scenario. Like The Washington Post, it also jumped to announce on social media, "Ohio State University reports active shooter on campus."
The world quickly learned, of course, that it wasn't an "active shooter" at all.
Rather, Ohio State student and Somali immigrant Abdul Razak Ali Artan deliberately rammed his automobile into a crowd of students, then proceeded to stab others before being shot dead by Ohio State police officer Alan Horujko. Before embarking on his murderous rampage, Artan posted a social media message demanding that America "stop interfering with other countries, especially the Muslim Ummah."
Thus, liberal hopes of a rampage at the hands of a National Rifle Association member once again were foiled.
All of this is not to merely malign the mainstream media's willingness to jump to reporting on what they thought was an active shooting. Erroneous reporting is an unavoidable byproduct of our instantaneous social media culture.
Rather, what adds particular gravity to this latest illustration of mainstream media error is that it occurs as liberals' and mainstream media's simultaneous campaign decrying "fake news," and the suggestion that it directly led to Donald Trump's election.
Their goal, of course, is to narrow the public conception of "legitimate" news sources, which just happen to favor sclerotic mainstream media sources such as the Post, The New York Times, CNN, PBS, NBC, CBS and ABC.
The Washington Post itself just last week issued "The Fact Checker's Guide for Detecting Fake News," which obviously earns retrospective derision based upon its own questionable record. We at CFIF have first-hand experience with their "Fact Checker," when earlier this year they acknowledged the accuracy of our statements yet subjectively gave us two Pinocchios for what they labeled a "semantics game."
And then there's so-called "PolitiFact." During this year's presidential campaign, it chose to set its sights on former New York City Mayor Rudolph Giuliani for his claim that, "Hillary Clinton is for open borders." In a lengthy hit piece, PolitiFact asserted that Giuliani's statement was "false."
Lo and behold, a few weeks later WikiLeaks made public an email from Clinton campaign chairman John Podesta's account that contained the following excerpt from Clinton's paid speech in May 2013 to the private audience hosted by Brazilian financial institution Banco Itau: "My dream is a hemispheric common market, with open trade and open borders."
As for CNN, how could anyone forget the plagiarism scandal surrounding Fareed Zakaria, who to this day appears regularly and even continues to host "Fareed Zakaria GPS?"
Going back a bit further, recall disgraced former CBS News anchor Dan Rather, who infamously peddled fraudulent documents in a hit piece directed at President George W. Bush during a reelection campaign.
And how about The New York Times, which suffered its own humiliating debacle involving reporter Jayson Blair and his fabricated stories?
Then there's Barack Obama himself, who recently instructed us all that, "there's so much active misinformation and it's packaged very well, and it looked the same when you see it on a Facebook page or turn on your television." He added, "And people, if they just repeat attacks enough, and outright lies over and over again, as long as it's on Facebook and people can see it, as long as it's on social media, people start believing it, and it creates this dust cloud of nonsense."
This is the same man who repeatedly guaranteed that "if you like your healthcare plan, you can keep your healthcare plan" in selling ObamaCare.
"Fake news" indeed.
This is just a sampling of liberals' and the mainstream media's inglorious track record in the realm of accuracy and reliability.
The "fake news" campaign is merely their latest ploy to protect their stranglehold on public discourse, alongside their equally baseless effort to malign the Supreme Court's Citizens United decision affirming the 1st Amendment free speech rights of private citizens. Not coincidentally, of the nearly $400,000 in contributions to presidential campaigns reported by journalists, 96% went to Hillary Clinton.
Nor is it any surprise, with all of that in mind, that public opinion surveys show public confidence in the media has dropped to a record low of 5%. Instead of their faux public service campaign against "fake news" from alternative media sources in an effort to protect their old oligarchy, the mainstream media and liberals should start by cleaning up their own house.